---
Board Members — 2017/18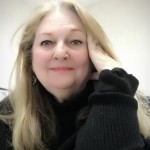 President – Louise Allrich, ASA
Allrich Art – allrichart.com
Louise is an Accredited Senior Appraiser in Fine Art. Clients include municipalities, collectors and corporations. Experienced in appraisals for estate tax, insurance coverage, insurance claims, distribution and non cash charitable donations to numerous major museums throughout the country. Louise Allrich has served as the Personal Property Chair, Secretary, and Vice President of the American Society of Appraisers Northern California Chapter.

Vice President – OPEN
Seat Open At This Time.

Secretary – Liza Hickey, ASA
Hobart Associates
Liza Hickey is an Accredited Senior Appraiser with a designation in Antiques and Decorative Arts. She has worked at Hobart Associates in San Francisco since 2007. Prior to entering the appraisal world, Liza worked in online educational publishing, among other fields. She has a master's degree in art history from the University of Glasgow and a bachelor's degree in psychology from UC Santa Barbara.

Treasurer  – Ramiro Campos-Sanchez
Andersen Tax – andersentax.com
Ramiro Campos-Sanchez is the current Treasurer of the American Society of Appraisers Northern California Chapter.  Discipline Machinery & Technical Specialties

Past-President – Garrett Schwartz, ASA
Sencer Appraisal Associates – allequipmentappraisal.com
Garrett is an Accredited Senior Appraiser in Machinery & Technical Specialties. In addition to his current position as ASA Northern California Chapter Past-President, he also serves on the International Machinery & Technical Specialties Committee. Garrett has performed appraisals across North America, Asia and Europe on behalf of financial institutions, private individuals and businesses from sole-proprietorships to Fortune 100 corporations. He is a Senior Equipment Appraiser with Sencer Appraisal Associates, where he has worked since 2007.
---
Discipline Chairs

Appraisal Review & Management – Howard W.  (Wally) Fry  ASA
Globalfoundries – wallyfry@pacbell.net


Business Valuation – Joseph M. Orlando, ASA
Frank Rimerman & Co. LLP – jorlando@frankrimerman.com
Joe Orlando is a Director at Frank, Rimerman + Co. LLP and leads the Business Valuation Services practice. In addition to managing the practice, Joe focuses on fundamental valuation for tax and financial reporting purposes. He has over 30 years of professional experience as a fundamental valuation expert, investment banker and financial analyst. Joe also has a broad background in corporate finance, mergers and acquisitions, investment banking, business development and corporate strategic planning.  His industry expertise includes wineries/craft beverages, technology and life sciences.

Gems & Jewelry – Claire Pena
CPenaCo
Claire Pena has been in the jewelry business for 36 years.  She holds a bachelors degree in geology and has been a graduate gemologist for the past 28 years. Ms. Pena's gem and jewelry appraising experience includes retail, auction, collateral and private of antique, period and contemporary art jewelry.

Machinery & Technical Specialties – OPEN
Chair seat open –

Personal Property – Jeremy Stone, ASA
Business Matters in the Visual Arts, LLC – jeremystone.biz
Jeremy Patricia Stone, ASA has been professionally engaged in the museum/gallery/auction world for over 30 years. Ms. Stone's area of expertise is post-war and 20th century American art and the dynamics of the auction, gallery and museum world.  Gifting, Charitable contribution, artist's estates, sales advice, insurance and strategic plans for large art collections are her primary focuses. 

Real Property – Brad MacLane, Jr., ASA
MacLane & Company, Inc. – maclaneandcompany.com
Brad Maclane, ASA has more than 40 years of experience in the field of real estate appraisal both within a corporate banking setting and as an independent fee appraiser.